Source: TVDaily
Translation Credit: JYJ3
FC MEN – Miracle FC "Big Clash" Over the Win for the 2011 Peace Star Cup on the 19th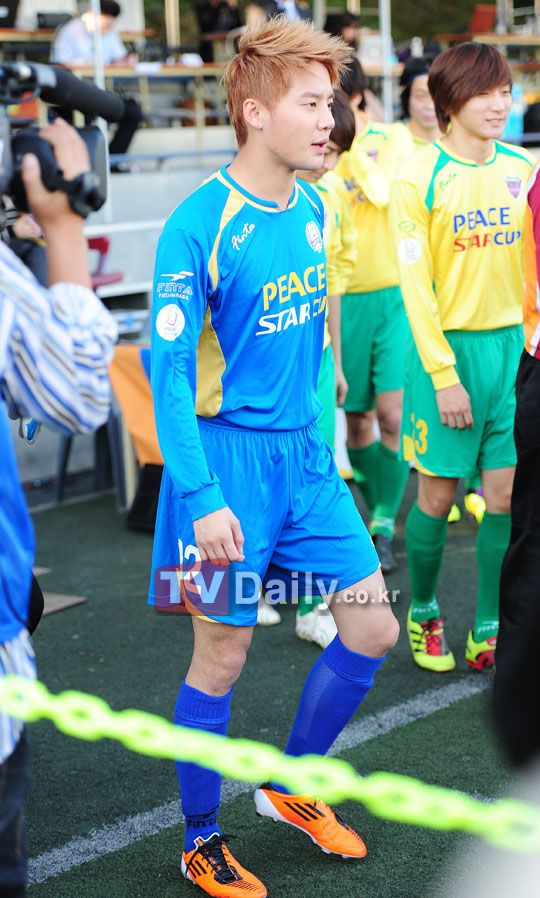 The entertainer soccer teams FC MEN and Miracle FC will clash over the place of the winner of the 2011 Peace Star Cup.
FC MEN, the winner of the first half, and Miracle FC, the winner of the match on the 11th, will hold a battle of the kings for 2011 Peace Star Cup on the coming 19th in the Assistant Field of Suwon World Cup Stadium on the coming 19th.
The first match that was held on the 11th in the Artificial Field of the Suwon World Cup Stadium was a match between FC MEN lined up with idols such as Kim Junsu, Kim Hyun Joong, Lee Kikwang and Yoon Doojoon and the comedians team FC Rivero.
The two teams exchanged 3 goals each in a friendly manner for the first and second halves and relieved the thirst for goals that plagued the second half of the league. Player Na Kyunghoon of FC Rivero who had succeeded in making two goals in critical moments took the MVP of the match.
Continuing, the MC team Miracle FC and the actors team Super Stars unfolded a match. The two teams had a close match but Miracle FC that was ahead in speed and passing won 3:1 and has come to hold the ticket to the finals.
The entirety of the match for this day will be recorded and broadcasted by MBC Sports+ and the details can be seen on the home page of Peace Star Cup (http://www.peacestarcup.co.kr).